Here at the Design Hub, we don't play games.
We design them!
Brought to us by the creative mind of Design Hub intern Daniel, we have a game that has been slowly brought to fruition titled "Holiday Wars: Battle of the North". The creative team behind the development of Holiday Wars also consists of 10 Design Hub interns including coders, visual artists, and designers for website management that have collaborated on the project. While at first the goal for the project was for all of the interns to gain experience in making a shipped game for their portfolio, it has evolved into something so much more. "The main goal of the game was to keep it simple, accessible, easy to pick up and play, while still being casually hard to master," Daniel tells us. He also mentions that the game has had a few different iterations and developments, but it has now evolved into the RTS (Real-Time Strategy) game that it is today.
Inspiration for this game included games such as World of Warcraft and Starcraft 2, and the game's design aesthetic is very cute and fun, but with a subtle, dark undertone that's sure to give players chills. 
The game is being designed for publishing on Steam with roughly 9-10 playable levels. As Daniel puts it, it is like chess but without the turns.  Players play as an army of Christmas Elves, commanded by a popular figure like "Santa" or characters like "the Snow Queen".  While players explore the gorgeous snowy landscape, they come across other characters as well. Enter the Woppletingers-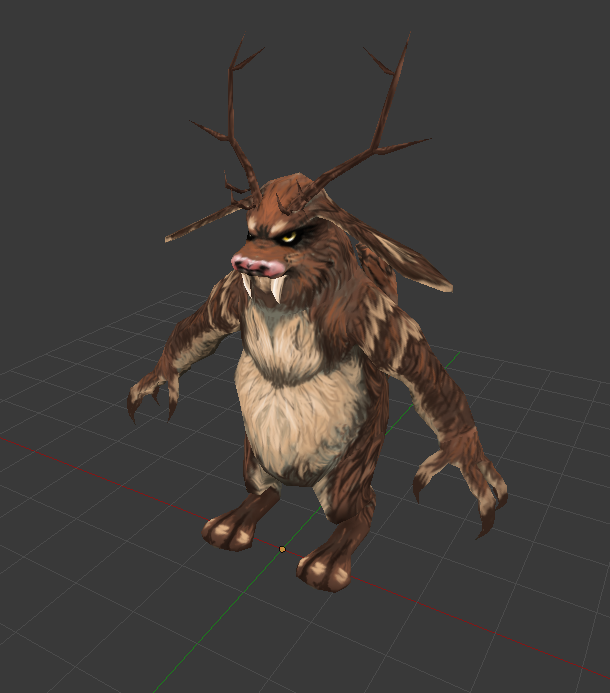 These mythical, beastly creatures were originally designed by Daniel and the Design Hub's creative team, striking fear and awe into players as they encounter them. Everything players experience in the game was designed on programs including Blender for 3D modeling, Unity for the actual engine of the game, and Photoshop for art and concepts.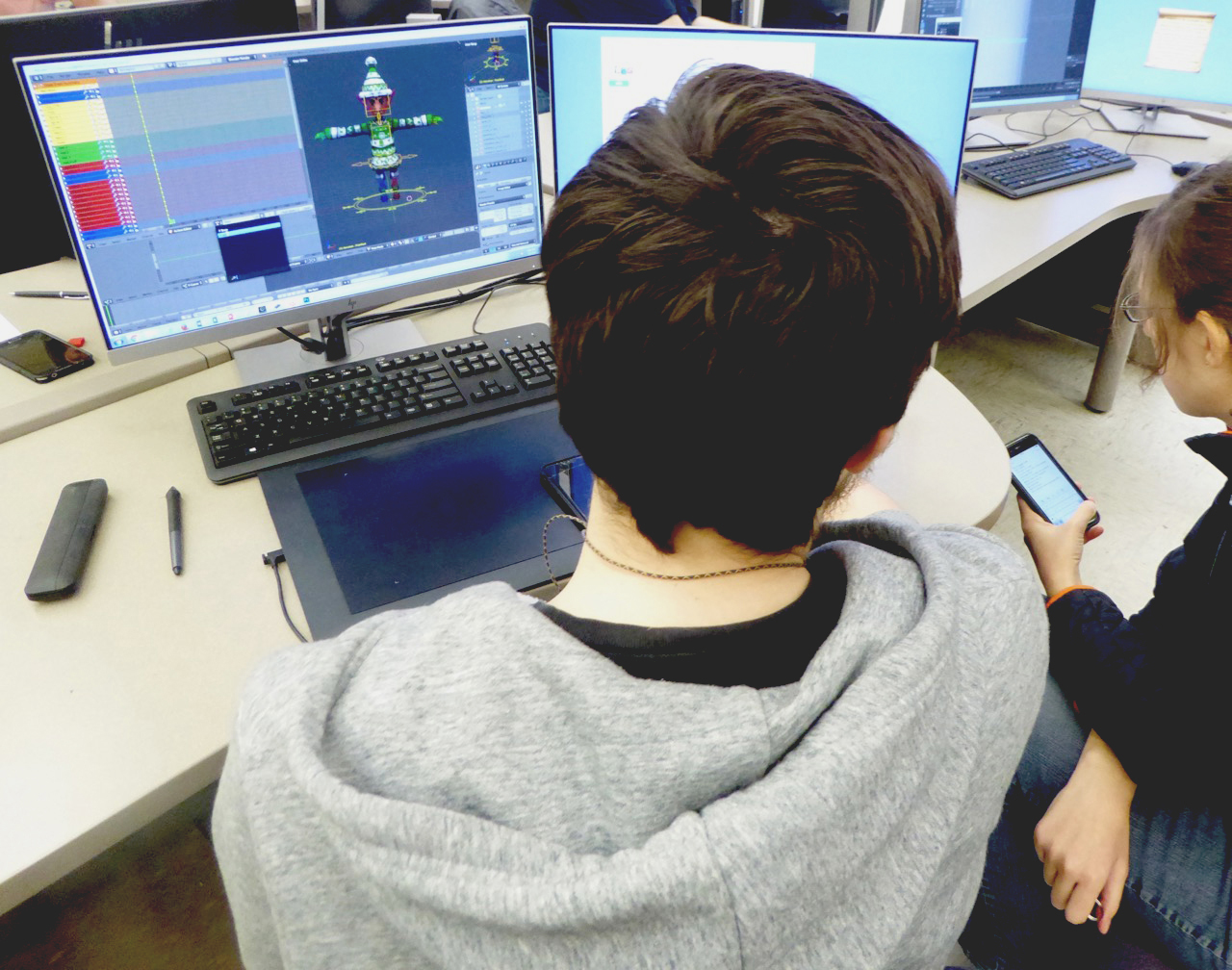 The game, taking place in a chilly terrain surrounded by mountains,  is essentially a giant epic snowball fight between Santa's Army and the Woppletinger tribe, along with other armies lurking in the cold as they fight for supremacy. While players are gathering resources to build their base, they are producing and controlling an army in hopes to defeat the enemy with the very same objective.  Daniel mentions that both sides are planned to be balanced, so it's really a matter of skill who determines the victor in a fair environment.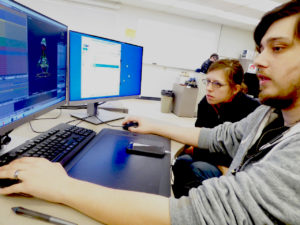 Daniel has been working as an intern for the Design Hub for one semester, but has been nursing this project for the last few years. He tells us, "any game project requires a lot of work, and I've learned that the hard way over the years.  We couldn't have done this alone, and I'm happy I met a ton of interns excited about the future of the game, and passionate for game design".
Amazingly enough, the Design Hub has also actually helped Daniel start up his own company, Phoenix Ready Games. He is graduating this term, and unfortunately leaving the Design Hub,  but he plans to to cooperate with the Design Hub as an external business as he expands into other projects.
He tells us he would love to have this opportunity be available for students in the future; as he would've loved to have an opportunity like this when he first started ARC himself. And we at the Hub couldn't agree more.
All the creativity, collaboration, and hard work from Daniel and his team that went into this game is truly remarkable, and is something that our Design Hub Team is extremely proud of.
Anyone interested in playing the game can send us an email, or keep checking our website and social media pages for updates on the game's release on Steam. Thank you to everyone involved, and everyone who has supported the game thus far.
 As the war rages on, which side will you fight for?